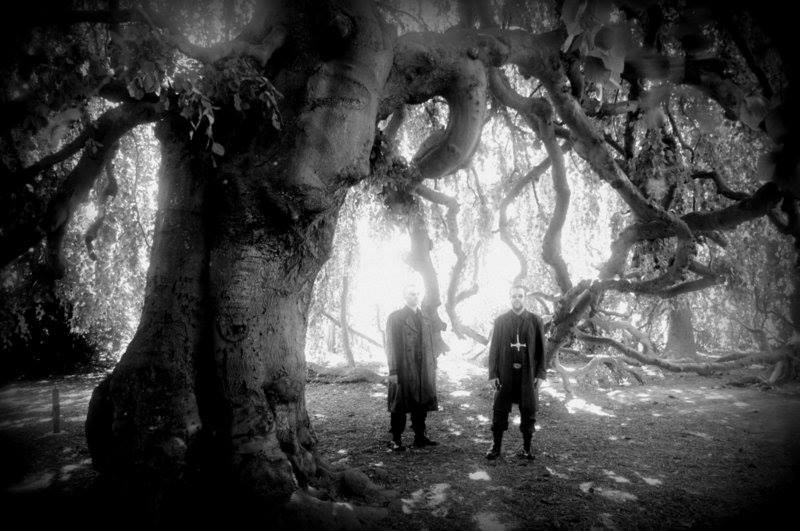 Biography
Formed in Switzerland in 1990 from the ashes of the blackcore group Arög (1987-1990) by Scorh Anyroth and Dam Gomhory, Mordor was an endeavour to explore some gloomy territories, a terra incognita, that only few bands did it. At the beginning, Mordor started by playing a dark minimalistic, ambient doomy music. They continued in merging it with black/death/doom primal metal and industrial neoclassical experimental music, but always with the same leading and characteristic slow tempo. Based upon different myths and archetypes as well as ancient gnosis and esotericism, the work of Mordor is not only musical but really a quest beyond the usual view of the world and man.
In November 1990, as a result of an intense experience related to a magical working, the very first recording Odes was produced, a 56-minute length release made of three pieces. Using repetitive and minimalistic beats, black/death metal vocals with only a few words, lo-fi synthesizer, over-effected guitar sound and a dark and threatening tempo, it clearly appeared that the purpose was not to make conventional music but to create an atmosphere useful for travelling to other worlds and to communicate with incorporeal entities. The song named "Dark Throne of Blasphemous Evil" influenced by the Lovecraftian mythology was even considered by some people as one of the foundation stones of funeral doom metal.
In 1991, Mordor recorded "Black Roses from the Dawn of Chaos", a 11-minute length song still using the same pattern than Odes but in a different mood. This piece stood on a compilation with some earlier pieces of Arög and G.O.R.A., an extreme side-project based on grind/noisecore, power electronics, and industrial music.
In 1992, with Csejthe, another path was followed to express blackness: the blackened doom metal basis merged with the epic industrial sound of bands such as Laibach and Foetus, and with the spirit of some gothic rock bands. In spite of being recorded as a demo, this innovative release received some interest, and in April 1992, the Californian label Wild Rags Records produced a retrospective including Csejthe, two pieces of Odes and "Black Roses from the Dawn Of Chaos".
In collaboration with Swiss experimental project Art'Sneider, the thematic compilation The Way of Nihilism was released in early 1993. Exploring through sound different definitions of nihilism, this release was soon completely sold out and considered by some people a "peak in the dark post-modern art". Besides a new Mordor' song named "In Search of the Pure Negation", this compilation included several side-projects such as G.O.R.A., Odessa, Vorsaken, Cult of Noise, all related to Mordor.
Later, Mordor recorded the track "Two Castles in Black", a partial return to the Odes style, which was used for the compilation And Forget… issued by the French association Incense in October 1993.
For the Dutch label Shivadarshana Records an unnamed picture 7" was conceived with two new tracks, "Les Armées de Sauron" and "Dark is the Future". Both songs attempted to go farther than Csejthe in the merging of blackened doom metal, industrial rock and "barbaric" neoclassical music, with a better production than the one of the previous records. The 7" was finally released with some delay at the end of 1994.
In April 1994, for the compilation Particules released by Incense, a song named "Mahārātrī" and close to the abyssal spirit of Odes was recorded, inspired by the Hindu black goddess Kālī.
Due to the interest of Wild Rags Records, Odes and Csejthe were remixed to be reissued on CD format. The album Odes included the three original songs and "Black Roses From The Dawn Of Chaos", whereas "In Search Of The Pure Negation" and a new song "Agony: The Ascent of the Mountain" were added as bonus tracks to the album Csejthe. Both were available in the middle of 1995.
In Mars 1995, Mordor did their first live act in Limoges in France after the performance of Trom and Proton Burst, in a sort of subterranean cave. The ambient introduction piece of Mordor, "Prélude", was later used for Germ, another compilation tape released by Incense. This live act was very controversial due to some ignorant French media, mostly focusing on the macabre art installation created by an artist for this occasion.
During the year 1995-1996, Mordor still forged an alloy made of blackened doom metal and heavy industrial grandiloquent music and worked on a third conceptual album, Amors, which was never completed because of a hard disk crash. The main title of this album was a 20-minute song called "Domnișoara Christina", inspired by the eponymous novel of the Romanian author Mircea Eliade. Of the recording sessions, only a temporary mix of the demo on analog tape survived. A live version of the track "Urzeit" recorded in 1997 can be heard on the web.
In spite of that, Mordor worked on a new live act for the particular time of Samain, the ancient Celtic Irish feast, in Neuchâtel, Switzerland, on November the 1st 1997. After Proton Burst performance, Mordor in an extended line-up of six members played some old tracks such as "Les Armées de Sauron" as well as new material.

In 1998, some members of Mordor, Jammertal, Exotoendo, Sacral I, Art'Sneider and Aglaophème formed the Collectif Ea and conceived an audiovisual piece based on the life of the controversial Italian metaphysicist and philosopher Julius Evola. Mordor recorded the song "Chevaucher le Tigre" (aka "Der Ritt auf dem Tiger"), inspired by the same book of the author and worked also on several parts of the piece Julius Evola : Le Chemin du Cinabre, which was presented in November in Geneva, Switzerland.
Within the year 1999, Mordor entered in a time of thought and extra-musical work; the line-up partially dismembered but the group never split-up. The surviving core, including Scorh, Dam and Seth, worked together on some new and old materials, mainly after 2003. But it was in late 2006 that a Swiss broadcast radio asked Mordor to record a song based on the first theme of the funeral march of Frederic Chopin. It was decided to link this theme with the funeral of the Norse god Baldr. The song named "Dauði Baldrs ins Góða" was broadcasted in April 2007. The track "Death is a Spiral" was another reinterpretation of Chopin's funeral theme, but this time in a noise and martial industrial vein, based on the idea of "death as an advisor" found in Carlos Castaneda's books.

In September 2008, Mordor was invited to play in the Netherlands, at the festival "Ashes to Ashes … Doom to Dust III", with, in particular, Bunkur, Switchblade, Krux and My Dying Bride. This live act was the opportunity to pay homage to the king Redbad and the Great Frisia. To prepare this concert, Mordor played in August at Cinema Olbò in Switzerland. The music video using the piece "The Temple of the Other Gods" inspired by Lovecraft's short story The Other Gods, recorded live at Cinema Olbò, and including some footage of the two live acts, can be viewed on the Internet.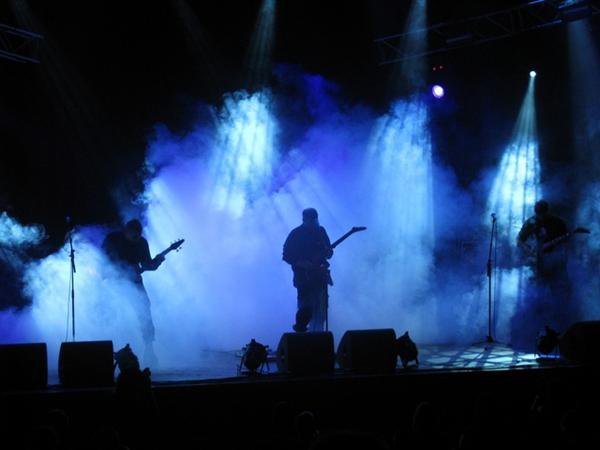 In the year 2010, Mordor members worked on a music session called Mass Murder for Christmas for their extreme side-project G.O.R.A. This session will be used for a new thematic compilation to come, titled The Way of Death.
In 2017, after several years in the making, a split with the Dutch extreme doom metal band Bunkur was released by the American label Nuclear War Now! First conceptualized in 2009, each band had to reinterpret in their own way a song from a classic metal band. If Bunkur chose Carnivore's "The Subhman" from their first demo, Mordor's choice was to reinvent Venom's "In League with Satan", renaming it "In League with Wotan".
Since then, Mordor work primarily on the reissue of the albums Odes and Csejthe for the labels Aesthetic Death, Nuclear War Now!, and Possession Productions. Several unreleased or rare tracks are made available on the Internet, as well as notes dealing with some of the concepts behind each song or T-shirt. In a reduced line-up, the band was involved in a live act in a Swiss mountainous region, Les Diablerets, in 2019, with Borgne and Diablerets.
…